ABOUT
I gained my professional experience during 20 years of working in various positions in large multinational corporations, including senior management positions, management boards, operations, customer service, sales, finance departments as well as internal auditing in TSL companies.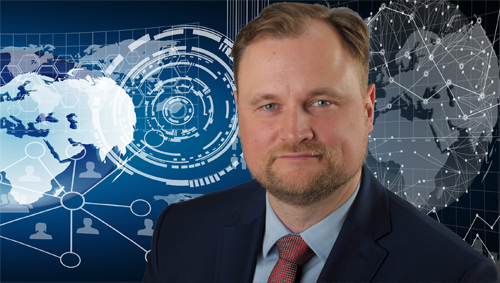 I have an opportunities to implement cost optimization projects, lead companies after acquisition process, optimize the processes, create and implement rail and intermodal products, optimize the delivery networks.
In 2005, I completed my MBA studies at Pfeiffer University in Charlotte, NC.
In 2011, I was awarded the Green Belt certificate during implementation of the Six Sigma project related to the optimization of the container loading list for ocean vessels calling at the port of Gdansk. This project has brought the client EUR 200,000 of operating cost savings on a yearly basis. As a General Manager working for multinational corporations, I participated in a number of business projects and professional trainings in various business areas of the company. I have extensive experience in auditing company's "As-Is" status, assessing business risk and internal operating system, efficiency of the management and planning "To-Be" processes. Apart from implementations and design contracts, I am also temporary manager, I have extensive experience in such positions as: Operations Director, Sales Director, Managing Director.

WHAT IS IT IMPORTANT TO ME?
In my professional and personal life I live in accordance to following values open minded, loyalty, uprightness and business ethics. A very important part of my job is confidentiality. I believe in people and I can build effective teams, incentive schemes based on objectives and transparent employee evaluation system. A
number of training sessions related to the development of my soft skills and my experience in change management helps me to reduce the time needed for change and better managing the resistance in the organization. I believe that both my professional experience, knowledge and the ability of analytical thinking can be added value to your business. I'm creative and goal oriented person . Interactions with other people are source of new experiences and learning for me.
My motto: Your success is my satisfaction!
I follow these three basic rules: PASSION, RESULTS AND FUN FROM WORK.